Important USPS Holiday Shipping Deadlines
The U.S. Postal Service recently announced their 2013 mailing deadlines to ensure delivery by December 25.  If you are planning to use the USPS to send any mail or packages this Holiday season, be sure to mail by these deadlines.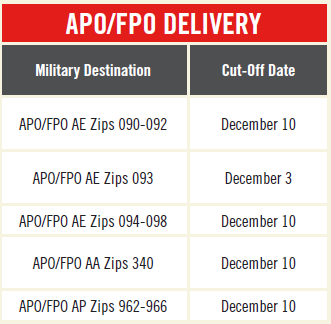 USPS Holiday Mailing Facts!
The USPS is expecting to deliver 15 BILLION letters and packages between Thanksgiving and New Year's Eve in 2013.
Busiest delivery day for letters will be Wednesday, December 18
Busiest delivery day for packages will be Thursday, December 19