USPS Mailing Standards For Lithium Batteries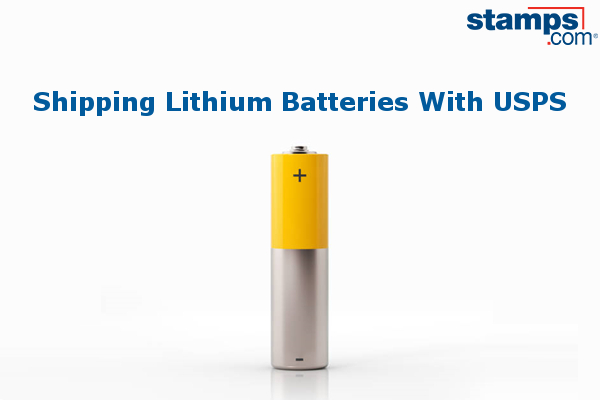 This article includes updates effective March 12, 2021
Shipping Regulations
When shipping lithium batteries, businesses must comply with U.S. Department of Transportation (DOT) standards and Pipeline and Hazardous Materials Safety Administration (PHMSA) standards for preparing shipments that contain lithium batteries.  The standards are in place to ensure the safe transportation of shipments that include these batteries and cells.  Shippers are responsible to comply with these regulations or risk fines.
Luckily the USPS shipping regulations align with DOT and PHMSA regulations—so as long as your shipment follows USPS regulations, you are in the clear.
USPS Standards for Domestic Shipments Containing Lithium Batteries
Each cell cannot contain more than 1 gram of lithium
Each battery cannot contain more than 2 grams of lithium
All packages must contain a complete return address
For non-installed batteries, your package must have a DOT-approved lithium battery mark (UN3090)
Standards for Shipping Installed Batteries
Installed batteries must be protected from short circuit
Devices with batteries must have protection to prevent accidentally being powered-on
Equipment must be cushioned
Shipping Lithium Batteries to International Destinations?
Lithium batteries can only be shipped internationally if they are installed in the equipment they operate.  Shipping carriers are not allowed to ship packages containing only lithium batteries or cells to international locations – they must be included inside a product.  No markings or documentation are allowed on these international mailpieces.  This rule applies to all international as well as APO/FPO/DPO destinations.
More info on the U.S. Postal Service's Lithium Battery mailing standards is available on the USPS.com site.