Stamps.com Automatically Updated with New 2017 USPS Rates
New USPS postage rates went into effect Sunday, January 22, 2017. Wondering if there's anything you need to do to get these updated rates when mailing and shipping with Stamps.com? The good news is, you're all set! All postage printed through Stamps.com will reflect the new 2017 USPS rates. Our mailing and shipping solutions—both the software AND our Stamps.com Online web-based version—are designed to reflect current USPS pricing automatically, which means no service interruptions for you.
Here's a summary of the 2017 postage rate increase for Commercial Base (online postage) prices by mail class: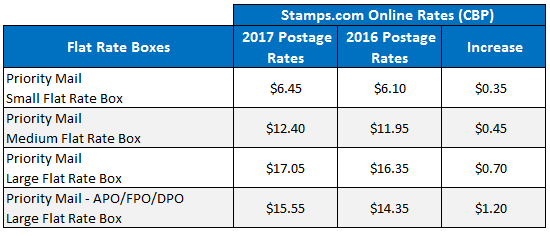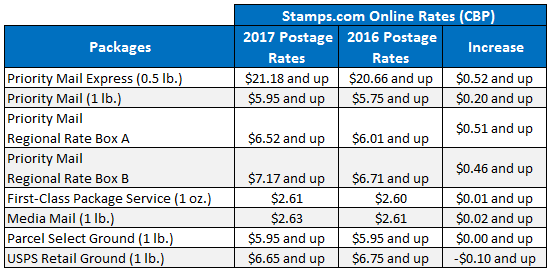 Get more info on the 2017 USPS postage rate increase.