USPS Suspends International Mail to 29 Additional Destinations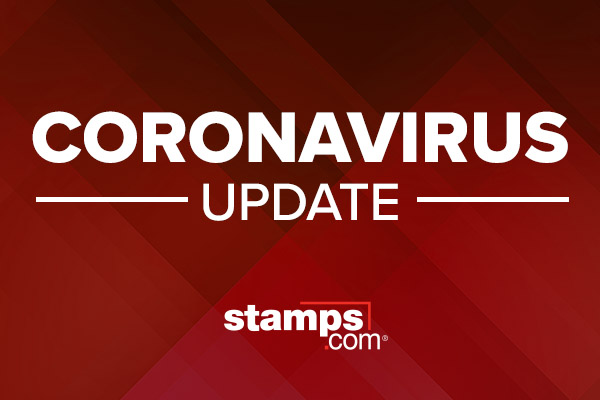 Due to disruptions to air and sea transportation, the USPS will temporarily suspend mail service to 29 international destinations effective April 7, 2020. These additional suspensions bring the total number of international destinations suspended to 51. For a full list of service disruptions due to the coronavirus pandemic visit the Stamps.com Coronvirus Updates Page.
USPS International Destination Suspensions
◦ Angola
◦ Benin
◦ Bosnia and Herzegovina
◦ Cameroon
◦ Cook Islands
◦ Costa Rica
◦ Gambia
◦ Guatemala
◦ Kyrgyzstan
◦ Laos
◦ Lebanon
◦ Malawi
◦ Moldova
◦ Mozambique
◦ Papua New Guinea
◦ Paraguay
◦ Republic of the Congo
◦ Senegal
◦ Seychelles
◦ Solomon Islands
◦ Sudan
◦ Tajikistan
◦ Tanzania
◦ Timor-Leste
◦ Tonga
◦ Uganda
◦ Uruguay
◦ Vanuatu
◦ Venezuela
Additionally, the USPS received communications from the postal services of Guatemala, Italy, Maldives, Mauritius, and South Korea detailing postal disruptions due to the coronavirus pandemic.
Guatemala
The General Directorate of Posts and Telegraphs will be operating with 50% of its normal staff until April 12, 2020. Customers should expect delays until further notice.
Italy
Poste Italiane has advised that the Italian Government has decided to extend the measures aimed at minimizing the spread of COVID-19 until April 13, 2020.
Maldives
Maldives Post has extended the suspension of inbound and outbound mail until April 11, 2020.
Mauritius
Mauritius Post has closed post offices are closed until April 15, 2020. As a result, customers should expect severe delays. Additionally, signature on delivery will no longer be required at the time delivery is made.
South Korea
Korea Post has suspended outbound mail services to Costa Rica, the Dominican Republic, Hawaii, Iceland, the Netherlands, Portugal, Qatar, Turkey, Uganda, and Zambia until further notice.