USPS Suspends Priority Mail Express International Service Guarantee to Several Countries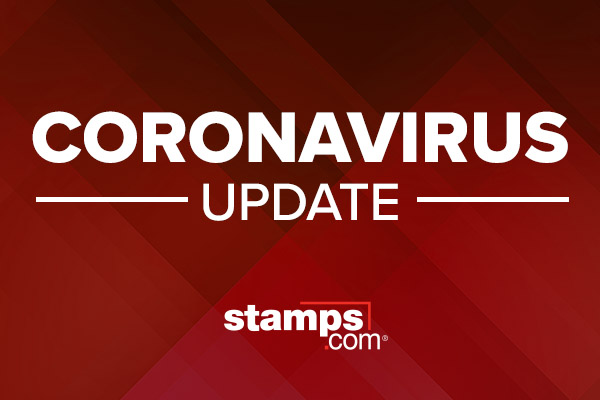 The USPS has suspended the Priority Mail Express International Service guarantee for letters and packages sent several European countries. Due to widespread disruptions of air cargo and trucking delivery in Europe delivery cannot be guaranteed to France, Great Britain, Spain, Sweden, and Switzerland. The suspension of the Priority Mail Express International Service guarantees announced Feb. 10, 2020 to China and Hong Kong is still in effect at this time.
Additionally, international postal services across the world have announced new service interruptions. For a full list of all international service disruptions visit the Stamps.com Coronvirus Updates Page.
Chile
CorreosChile is currently unable to accept or dispatch outbound international letter-post, parcel-post and EMS items.
Honduras
Empresa de Correos de Honduras (Honducor) has suspended all postal services until at least March 29, 2020, or until a date that will be communicated at a later time.
Montenegro
Montenegro Post has suspended all inbound and outbound postal services until further notice.
Belarus
Belpochta (RUE Belpochta) has advised that it is currently unable to send outbound mail and parcels to a number of countries. Where possible, international and domestic service will continue.
Bhutan
Bhutan Post has advised that severe delays are to be expected until normal transport capacity becomes available.
Israel
Israel Postal Company has suspended signature on delivery for inbound mail items. For items that would typically require signature, the item will be left at the door, after being scanned and photographed to ensure that delivery has been made. Additionally, Israel Postal Company cannot guarantee its delivery standards at this time.
Luxembourg
Post Luxembourg has announced that mail items will be delivered via methods that restrict direct contact. For main items that require signature on delivery, the addressee's signature will be replaced by the mail carrier's signature and a delivery code in the signature field. Additionally, delivery standards cannot be guaranteed at this time.
Malaysia
Pos Malaysia has suspended all signature on delivery services. Additionally, severe delays are expected for outbound countries where transportation is limited.
Mongolia
Mongol Post is temporarily closing its international mail center until April 1, 2020—this closure may be extended. All inbound and outbound international mail has been suspended.
Papua New Guinea
Post PNG is currently limiting the processing of all inbound and outbound mail. Severe service delays should be expected.
Saint Lucia
Saint Lucia Postal Service has advised that the processing of inbound and outbound mail will be delayed until further notice.
Senegal
La Poste du Sénégal is currently unable to guarantee compliance with delivery standards.
Slovakia
Slovenska Pošta, a. s., has announced disruptions to several services. Packages that would typically require the recipient's signature can now be deposited in parcel terminals. International service will continue where possible, however, Slovenska Pošta is unable to deliver to an increasing number of destinations throughout the world.
Spain
Correos y Telégrafos has suspended all inbound international mail services. Additionally, Correos y Telégrafos is unable to send outbound international mail to an increasing number of international destinations.
Switzerland
Swiss Post Ltd has suspended mail to any countries outside the European Union, with the exception of Brazil, Canada, New Zealand, Norway, the Russian Federation, the United Kingdom and the United States of America. Additionally, signature on delivery requirements have been suspended at this time.
Ukraine
Ukrposhta has announced that delays should be expected for inbound and outbound mail services. Additionally, signature on delivery requirements have temporarily been suspended.